Disc Earrings with Copper Luster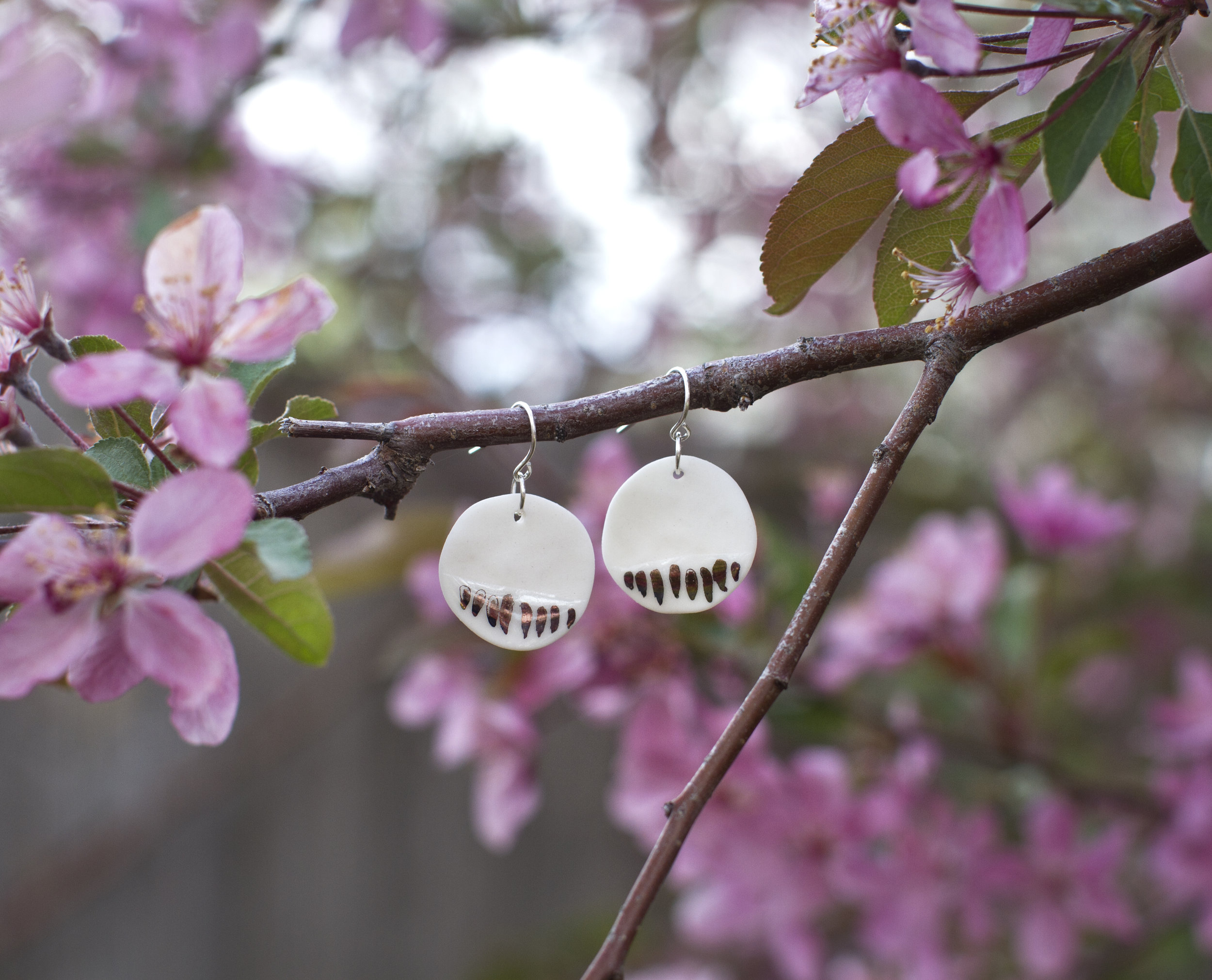 Disc Earrings with Copper Luster
These beautiful, subtle porcelain earrings were created by pinching clay into the desired shape. Each earring will vary slightly, and will have a little bit of texture. The bottom half of each disc is glazed with clear and has hand painted copper luster accents. These earrings are lightweight.
The earring findings are sterling silver, and are nickel free. A rubber stopper backing is included for each earring.
5% of all sales will be donated to cancer research, in honor of my mom, who is battling Leukemia. Alex Norton, my cousin, will complete the 200 mile Pan Mass Challenge bike ride, and is raising money for the Dana Farber Cancer Institute. Donations will be made to his ride until the end of July. For more information, click here.